Compare central Heating quotes
Save up to 40% in 1 minute
What Boiler Do I Need?
Are you on the hunt for a new boiler? You might need to fit a boiler for your newly-built home. Or you might simply want to upgrade to a newer model. Whatever your reason, you need to ask yourself, "what boiler do I need?" This page will help you find the answer to that question.
The average price for installing a new boiler
There are 3 types of boilers, which are then further categorised based on the fuel they consume. Prices don't necessarily rise or fall with each type since there are several other factors. For example, the boiler's fuel efficiency, output, and features all affect the price.
Due to the high degree of variability in prices, your best course of action is to consult a heating engineer about your situation. They'll be able to suggest a few possible boiler models that are capable of meeting your heating needs. However, take a look at the following table for price ranges.
Boiler types and their prices
| Boiler (24kW - 27kW) | Price Range |
| --- | --- |
| Gas Combi | £425 - £2,990 |
| Gas Conventional | £560 - £1,810 |
| Gas System | £495 - £2,570 |
| Oil Combi | £1,600 - £3,700 |
| Oil Conventional | £1,135 - £2,380 |
| Oil System | £1,285 - £2,370 |
Get the answers to your boiler questions quickly and easily
If you're wondering, "what boiler do I need?" you'll need to get the help of professionals for the best answer. With our secure form, the process will be much easier—up to 6 companies will get back to you within 24 hours. It'll save you a whole load of time and you'll be able to identify companies that you'd want to work with.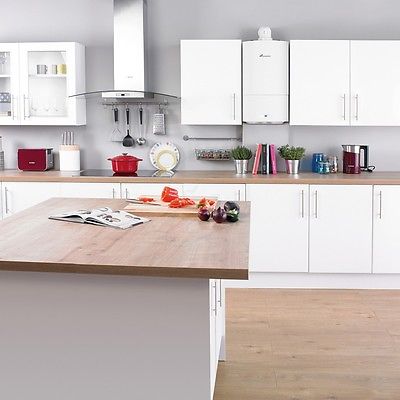 How to determine which boiler you need
If you're looking to install a new boiler in your home for whatever reason, there are many considerations you need to take. Here we go through them in detail. When looking for a boiler, ask yourself these questions:
Why do I need a boiler?
What type of boiler do I need?
What fuel will I use?
What is the boiler's fuel efficiency?
Why do I need a boiler?
Before you go out and start looking at various boiler models, you need to figure out why exactly you need a boiler and what you look for in one. There could be many reasons why you are on the hunt for a boiler.
Have you built a new home and need to install a central heating system? Then you'll need to buy a boiler. Are you unhappy with your expensive energy bills and looking to save money? Switching your boiler could be the answer.
Did you recently have a problem with your boiler and the costs to repair are much higher than to replace? A new boiler is probably a good choice. Or is your boiler simply old? After 10 to 15 years, you should replace your model.
Before you can find the answer to "what boiler do I need?" you'll need to determine why you need a boiler in the first place.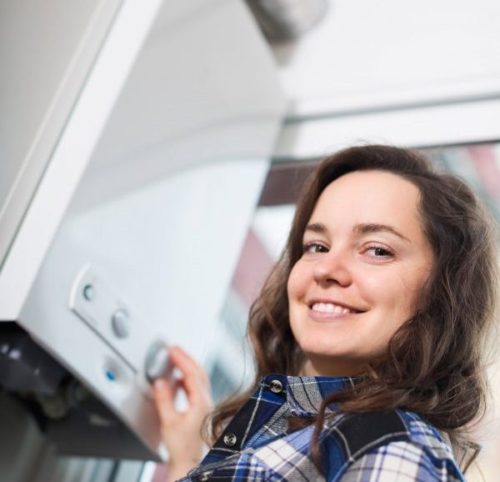 What type of boiler do I need?
There are 3 boiler types: conventional, system, and combi. Each works differently and have their own pros and cons. Please visit each boiler type page to learn about how they operate and their features.
The type you choose depends on the current configuration of your home, availability of space, and your demand for water. As such, the right boiler type for you is greatly affected by your specific situation.
For example, if you currently have a conventional boiler, it'll be more expensive to switch to another type since you'll have to remove hot and cold water tanks. If you don't have a loft space or airing cupboard, then the combi boiler is a good choice due to its compact size.
Additionally, if you have 2 or more bathrooms, a combi boiler will probably not be able to provide the required water pressure so a system or conventional model is preferred. As you can see, your selection for a boiler type is not always straightforward so you'll need to carefully consider the various factors.
What fuel will I use?
What fuel you use to power your heating is based on your location, budget, and availability of particular fuels. For example, if your home has a gas connection, then gas is most likely your best option. This is because gas is readily available and is the cheapest fuel.
However, you might not be connected to the gas network since you might live in the countryside. In this case, you'll need to use electricity, oil, or natural gas. Electricity is typically readily available but it is very expensive. Oil and natural gas are cheaper but you'll need to have a steady supply regularly delivered. Additionally, you'll need to install an external storage tank.
For more information on the prices for various heating fuels, visit this page.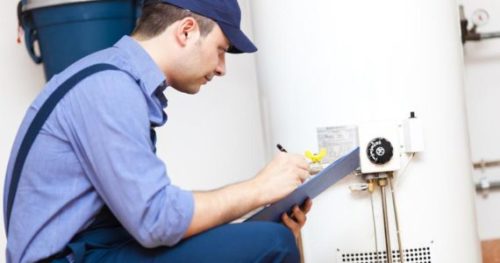 What is the boiler's fuel efficiency?
When you start looking at specific boiler models, you'll want to check their energy ratings. These ratings show how well the boiler converts fuel into thermal energy. To maximise your savings, you want a boiler that uses up as much of your fuel as possible.
Look for boilers with ratings of A or higher, which means they reach energy efficiencies greater than 90%. As of 2005, all new boilers must be condensing boilers, which extract more heat from excess gases. These boilers have high energy efficiency ratings, meaning you won't be losing 20 or 30% of the heat that you normally would with lower rated models.
What boiler do I need? Get help with this question now
When looking to purchase a boiler, there are many things to take into consideration. But you don't have to go through this process all on your own! Get the help of multiple heating professionals with our free quote request form. We take the hassle of calling various companies away so you can get the answers to your questions quickly and effortlessly.